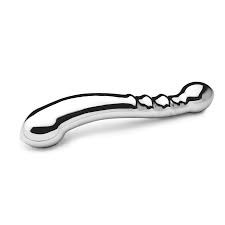 NJoy 11
I really don't own any metal sex toys so I am really lacking with metal reviews on my blog. I really would like to try the NJoy 11 because it is an amazing shape and because I have heard it is one of the best metal toys out there.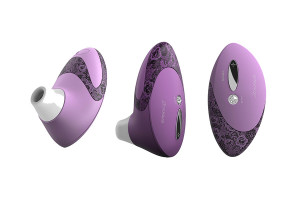 The Womanizer W500
Okay I already have a womanizer but I promise I am not being greedy the newer smaller version has more speeds a better shape I really just want to see how it is different from the Womanizer.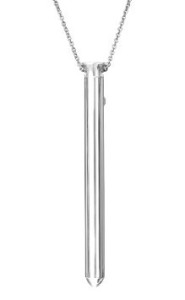 Crave Vesper
I know this is a relatively old vibe it has been available for more than a year however the classy elegance of a necklace that is a vibe is just screaming for me to review it. That and because I want vibes wherever I go.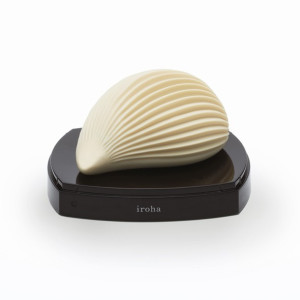 Iroha Kushi

I have had the chance to review the Yuki which I adore now Iroha have release a series of vibes that are similar to the other clitoral Iroha vibes Eccept they are more powerful fun shaped and waterproof. I really just want to try the Kushi because it does remind me of those seashells of gullian chocolate. (Update: i now have the Kushi and am currently reviewing it)
Update 2: Iroha Sent me the Kushi to review you here's my review: http://kinkykittenkim.com/2016/03/29/iroha-mkushi/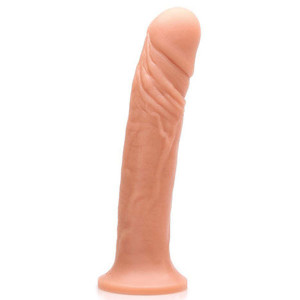 Tantus Gary

I want the Tantus Gary because of one thing, the looks I mean I know I shouldn't judge a dildo by it's looks but damn is the Gary a nice looking dildo. The head the foreskin creases everything about this dildo is perfectly proportioned.
I was given the Tantus Gary to review for Tantus here's my thoughts… http://kinkykittenkim.com/2016/07/22/tantus-gary/
Crowned Jewels Shaftsbury Aluminium "S" Curve Dildo
I have been following Crowned Jewels for a while on twitter and the first time I got to hold one of there masterpieces was at Sexhibition at the Smut raffle stand. I really like the curve on the Shaftsbury S and as I have never used a metal sex toy before I am very curious as to what sensations I could get from this dildo.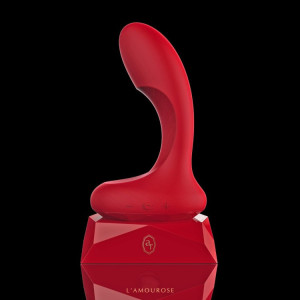 La'mourose Rosa Rouge
This is a roll over from my last wishlist I am still dying to try the Rosa Rouge and i ahve not yet had the chance to review it. I have seen reviews on the Lamourose Rosa Rouge and they have mostly been positive but I would like to experience this vibe for myself to see if my G spot likes it as it didn't like the comet wand which everyone else loved. also this is a heat censored vibe which I haven't yet tried a vibe that warms up its a water bottle for your vag!