To celebrate my blog turning 1 year old i am giving my loyal readers a chance to win some great prizes. Because who doesn't like free sextoys right? I have teamed up with some of my favourite and most supportive companies who have helped me through this first year to give you a chance to win some of the toys i have reviewed.
Nitty gritty Terms and Conditions Stuff:
You Must be atleast 18 years old to enter.
Please read the discriptions i will state wether or not the prize is shipping world wide in the UK or just Us and Canada.
I Have the right to withdraw any entries that do not follow the rules or are out of the shipping destination.
Your informatin will not be given to anyone or held by me winners will need to give me deatails which i will pass on to the company posting the prize out but i shall remove all information exchanged to me via email ect.
There will be no cash alternative offered.
Vouchers will be emailed to the winner through me and they can only be redeemed once i am not responsible for any acidental use of the voucher.
The winners have 76 Hours to respond to my email failure to do so will result in me re-drawing the winner.
All Custom fees incured will be paid by the winner and neither i nore the companies involved are responsible for Customs/Duty fees.
Lastly have fun entering and may all the luck be on your side. Fingers Crossed!
First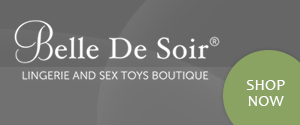 Of my prizes is from the lovely people at Belle de Soir they kindly offered up The chance to win a £25 voucher to use on anything at Belledesoir.com They have brought you some amazing reviews this year:  Doxy Skittle, lelo Ina Wave,Tripple Ripple Anal beads, Sliquid Sea, Sliquid Silver,Sliquid Organics and The Sliquid Stimulating O GelYou can spend your £25 on anything at BelledeSoir.com Treat yourself to an early Valentines gift maybe or put it towards getting a Ina Wave which is what i would do if i didn't already have one. So Just yeah treat yourself maybe your running out of lube or need new lengerie belledesoir have a range of items you can spend this voucher on.
This Competition is Open WorldWide.

Seccond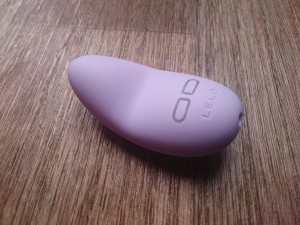 I have a Lelo Lilly 2 in Plum to giveaway from the amazing Lelo. They have helped me bring you the Siri 2 review, The Tiani 24K Gold review. And of course the Lily 2 review. Your lelo lilly will be in the same colour as mine which is Plum this is scented with Lavender and Manuka Honey. The Lily 2 is body safe like all Lelo toys and the scent is not applied to the outer coating of the vibe so it will not come in contact with your skin (not to worry). the lily 2 is a powerful little vibe that has quite a similar vibration range to teh Siri 2 except i find the Siri2 a tad more powerful. And the form of the Lily 2 hugs your vulva.
This competition is open WorldWide.
Lelo Lily 2

My Third Prize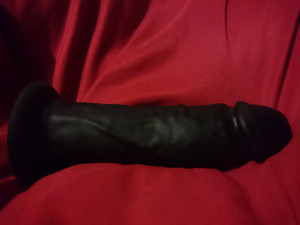 Is From Good Vibrations They have given one lucky person the chance to win your very own Captain Dildo. I have recently reviewed the Captain and it is an amazing dildo that is made from 100% dual density silicone. It also has a flared base so it is totally anal safe! The Colour may vary and will be chosen by Good Vibrations. Your dildo will be brand new and will probably vary to mine shown in the picture however it will be the same dildo. the Captain dildo has a flared base so is anal safe. Yay!
This Competition is Open to US and CANADA Only.
Captain Dildo

 My fourth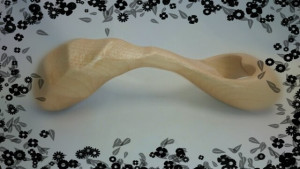 And final prize is A Structured Orchid form ideedudesir. I have done a few reviews this year for my freind over at Ideedudesir. He is a french wooden dildo maker that creates the most beautiful dildos i have seen. Ideedudesir also make the Desir Pappilon and the Sabot De venus As you all know the Pappilon got 1St place for The Best kegel Device in my Best Of 2015 post. So yeah you should go check them out because the quality of these products and the work that goes into them is really not something you can get from your local sex toy retailer. Everything is hand made hand cured and made with love and care.
You Have the chance to win a Structured Orchind made from Maple wood it is totally body safe but not anal safe. Each piece is coated with 15 layers of food grade varnish to make sure it is fully safe to use.
Also if you use code:ZJFR789 At Ideedudesir you can get a 15 Euro discount off your order (no minimum spend)
This Competition is open WorldWide.
Okay so that is the end of my giveaway post. I hope you all have fun entering and remember if you dont win but still want to purchase any of the prizes feel free to use the shops i have mentioned tehy are amazing and offer great custmer service and have supported my blog from when it first started last year. Fingers crossed for you all please read the terms and conditions at the top of the page and in each description before entering.