Ardor The Game One Year Anniversary

Ardor The Game are celebrating their one year anniversary this month and have decided to team up with me to give up to 3 lucky winners an Ardor The Game adult card game.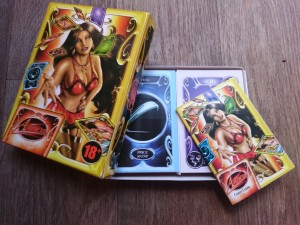 As you all know I have already managed to get my hands on the Ardor The Game and you can view my review of it here. It is by far the best adult game we have and it has had regular use since we received it. I assure you that you will love it. Ardor The Game is fun to play and doesn't jump straight into foreplay which is perfect for teasing each other and getting the competition levels flowing.
You can view the rules and video demos on how to play here.
The Ardor The Game had two rounds on which one you play for points and then once you finish this round you buy special powers to power up the cards you play with in the second round. It is fully customisable and you can choose how far you want to go with the game for example you can choose to use sex toys with your foreplay cards or you can choose not too. You can tailor this game to suit your needs! Each time we play Ardor it is never the same game as we played the time before. You get to spice things up or slow things down and we always get a different set of cards to play with in the end.
Rules:
This competition is open WorldWide (thanks to Ardor who will be shipping the prize out)
The competition will run for 2 weeks to celebrate Ardor The Game turning 1.
I have up to 3 games to giveaway for every 100 people who enter this giveaway I can choose 1 winner, 100 people =1 winner ,200 people= 2 winners, 300+ people = 3 winners! Ardor are very generous and I owe thanks to them for letting me give away up to 3 games for them.
The winner/s will be drawn on the 24th of October
The winner/s must contact me within 7 days to claim their prize/s failure to do so will result in another winner being drawn.
I will not be accepting any entries from giveaway accounts they must be active accounts that are not full of giveaway spam.
Have fun entering, Good Luck and don't forget to wish Ardor The Game Happy Anniversary!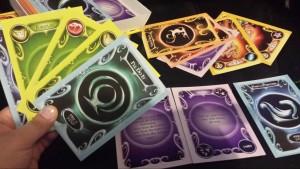 For those of you who don't win or those that just can't wait and must get yourselves an Ardor The Game you can purchase it here.
Ardor The Game have also given my readers a 20% off code use this code at the checkout for a huge 20% off: HAPPY1ARDOR