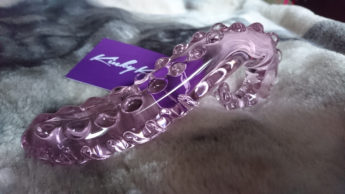 I received the Icicles No.24 free of charge in exchange for my honest review for TooTimid, They are an American based company. They are also one of my newest affiliates so go check them out. The fact I was given this product free of charge is not going to affect my review in anyway.
The Icicles No.24 has been on my wish list for few years now so I was quite excited to test it out. It is part of the Pipedream glass dildo range I have also reviewed the Icicles No.59 and the Icicles No.12 so I am familiar with the glass in this range. They do make some stunning glass dildos!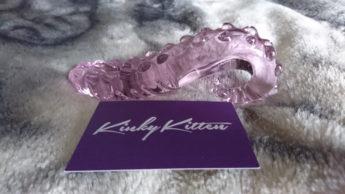 The Icicles No.24 is shapes like a tentacle, I admit I've wanted a tentacle dildo for ages now so when I took it out of the packaging I just stared at how pretty it is. The glass is a soft pink colour with a sort of tongue like shape that curves this has bumps along both sides. It then curls around into a sort of handle this is great for keeping a grip during thrusting.