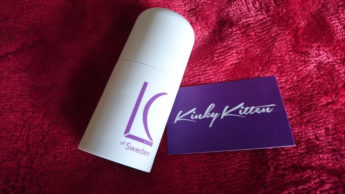 I was sent the Klittra of Sweden free of charge in exchange for my honest review by Klittra of Sweden themselves. When they contacted me I have to admit I liked the quirky design of this toy and I was eager to try it for myself.
The Klittra of Sweden was born from personal experience. There's a gap in the market and the designer notice this. Girls where using roll-on deodorant bottles filled with water to stimulate the clit creating a type of oral feeling.  This is not only dangerous because the gap between the roller ball and the plastic can catch the clitoral hood. It is also not regulated and if there is excess residue in the bottle you may be putting chemicals on your vulva which can irritate its sensitive skin.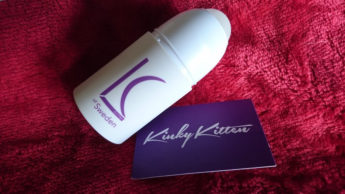 Now it never crossed my mind to use a roll on as a sex toy however a lot of people are doing it and it's dangerous! Klittra of Sweden have created a safe way to use this type of stimulation. The Klittra of Sweden is made from silicone and abs plastic making it body safe. The roller ball doesn't have a sharp joining gap to the outer casing. The design is very discreet and will blend in along with other bathroom essentials. The Klittra of Sweden also comes with a USB charging cable as it is rechargeable.