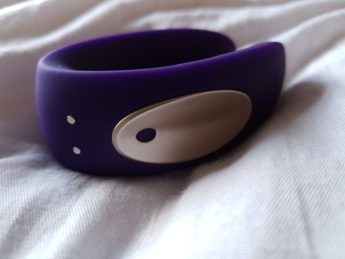 I was given the Satisfyer Partner Plus couples vibrator free of charge in exchange for my honest review for Bondara. If you are new here and haven't heard of Bondara they are an amazingly affordable company who offer good quality sex toys for the mid-low price range. I have previously reviewed for them feel free to check out my previous reviews.
The Satisfyer Partner plus is a couples vibrator that is inserted into the vagina to be used during penetrative sex. This vibrator has two "prongs" the first prong has a button on the top this is the one that is to be used outside the body as a clitoral arm.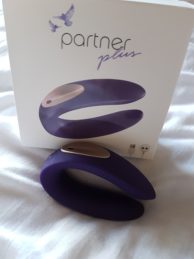 The other prong is more flattened and is to be inserted into the vagina. Both arms are extremely flexible you can almost flatten the whole thing out. This is great because everyone has different shaped vulvas so it can be bent to fit you.