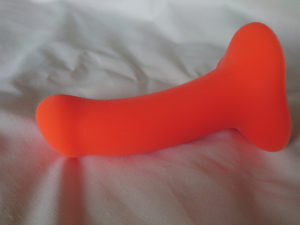 I received the Fun Factory Amor dildo free of charge in exchange for my honest review from toysryours. I previously reviewed the Flower Vibe, and lipstick Vibe for them, they are a small UK based company that offer some of the best prices available of well-known brands.
The Amor dildo is made from 100% silicone just like most Fun Factory toys. It has a flared based for harness compatibility and anal use the base is oddly shaped almost like a three pronged splat however this means you can access the dildo closer to the base as the base is really thin.  This odd base also acts as a suction cup even though it isn't concave or has any typical suction cup features it sticks to any flat surface with ease.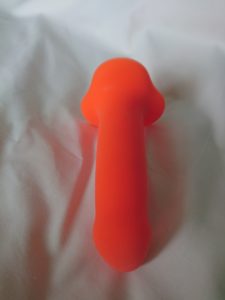 The Fun Factory Amor is 5.5 inches in length which is great for beginners. I am used to larger toys so the smaller amount of inches mean I can really go to town with this dildo and use it for deeper, harder penetration.