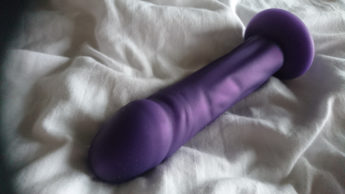 I received the Tantus Vamp Super Soft free of charge in exchange for my honest review for Tantus. The fact I was given the Vamp Super Soft for free is not going to affect the outcome of my review. As you guys will already know Tantus are an amazing sex positive company who create amazing silicone sex toys I highly recommend checking them out.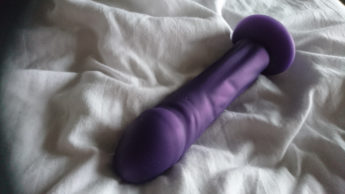 Tantus have started making dildos that are now "Super Soft" these are made from a softer silicone than the traditional Tantus silicone and the textures are softer too.
I had been lusting after the Tantus Vamp for a while so when they released the Vamp Super Soft I just needed to try it! The Vamp Super Soft is a matte finish so like my other Tantus toys it requires a bucket load of lube.