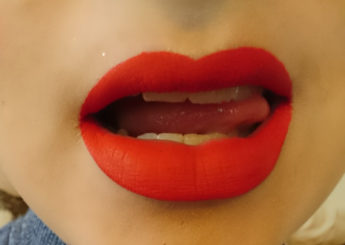 I, like many others used to feel like Blowjobs were a bore. I bobbed my head up and down fast enough I'd eventually make him cum then I could proceed to carry on what I was doing beforehand. Note how I say used to be, now I love every second! It took me a while to get the answer as to How to give the perfect Blowjob. I will give you a few tips and tricks to help you enjoy giving a blowjob a little bit more.
My first tip is to use lube! Flavoured lube can be a great way to explore the Penis you are pleasuring. It also helps mask the taste. I personally like the taste so tend to not use Flavoured lubes often. However they come in a variety of flavours you can even get pink lemonade flavoured lube! Take your time pour the lube from the bottle and let it drip onto the Head of the Penis, let it drizzle down the shaft. Take your hand and rub it all over the shaft and head to evenly coat it. Then you can go to town licking and sucking it all off. I like to see if I can lick all the lube off before they climax it makes for a very fun game.
My Second Tip don't neglect the head! The majority of the nerve endings are actually in the head of the penis. Make sure you focus on this using licks between sucking really helps you catch a breather and also adds a change to the rhythm of your repetitive bobbing and sucking motions.
The Third tip on How to give the perfect Blowjob is to change it up! Don't stick to the same rhythm. Do a couple shallow thrusts followed by licking the head then do a few deeper thrusts. Followed by licking up and down the shaft. Also don't neglect the balls they can also be licked and sucked and squeezed (not too hard) to enhance the stimulation.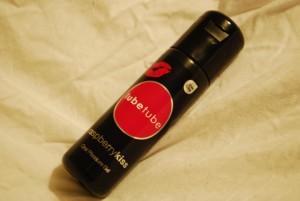 My Fourth tip is to look up at your partner! The eyes are a very powerful tool using your eyes give them "the stare". Show them you are enjoying it too, it's one thing to give a BJ it's a whole other world to show them that you are enjoying it too. You don't want to look at them too long bring your focus back to the Penis. I like to also use this technique but looking at the Penis maybe a bite of your lip whilst you're doing this or a slight lick of the lips.  Who doesn't love a bit of eye fucking!
My fifth tip is when it comes to Deep Throating don't feel like you have to be able to do this naturally there are also Deep Throat sprays available that numb the throat and essentially gets rid of your gag reflex. You could also check out this Deep Throat Guide by Badults.
My Sixth tip is don't feel like you have to swallow! I rarely swallow, I tend to use Blowjobs as foreplay unless I really want to swallow that is! This is a really great way of giving a blowjob without having to even taste cum. Most guys don't really give a crap whether your swallow or not by the time they have come their climax and most of the thoughts they had during the Blowjob are gone as quick as the moment the jizz leaves their body. You can also keep a flannel/tissue nearby to spit it into saves you running to the bathroom gagging. Keep a drink close by your throat will be a bit dry after all that action and it will help discard of the taste.
My seventh Tip on Hoe to give the perfect Blowjob is don't be afraid to use teeth! I have found that nibbling the looser skin from the base to the middle of the shaft in a vertical movement actually works this also works great on the ball sack. Just make sure you are taking note of your partners reactions if they are not enjoying it stop and move to a different technique. The nibble as I call it isn't for everyone. You can also use your hands in the same way too.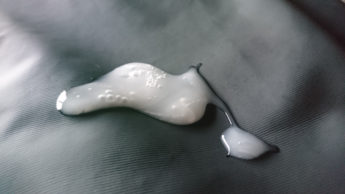 My Last tip on How to give the perfect Blowjob is Enjoy it! Don't ever preform oral unless you really want to. Giving an half assed repetitive blow job isn't just going to bore you. Preforming oral should be pleasurable for both of you! It took a few years for me to have the right mind set to give a BJ or for me to even feel comfortable doing it. It actually arouses me knowing I am able to give another person that much pleasure through a BJ. Their body tensing each vein becoming more pronounced watching them wriggle. More so because I want to! I want to give them a BJ I'm not doing it because they asked or i'm indebted to them because they gave me oral.
Lastly this is How to give my perfect Blowjob, don't feel like you need to give them a certain way or use a certain technique. You find out what's best for you once you let go and figure out your own technique you will find your own way to give the perfect Blowjob!