Being new to the Sex Toy world can be a bit daunting. With so many choices as to which type of toys to buy, whether girth or length is suitable to you. It can get you in a rut. So I have come up with a list of basics that I think everyone should own to start off a collection. I was given the opportunity to write a sponsored post for DearLady.us
Dildos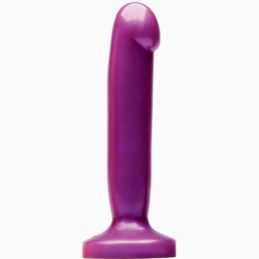 Okay so the basic dildo can be confusing, size, shape texture are all that comes to mind when I think of a new dildo so for beginners I suggest a basic shape which is semi realistic (this suits both people who like phallic dildos and those who don't). The Tantus Silicone Starter Dildo is perfect it has a slight curve along with a phallic head but is still very simplistic. It is also 5" which is a comfortable length for most people beginners can choose to work up to a bigger one or insert the shaft only slightly for a shallower thrust. It is also has a flared base so can be used anally.
Vibrators
Bullet Vibrators are a must!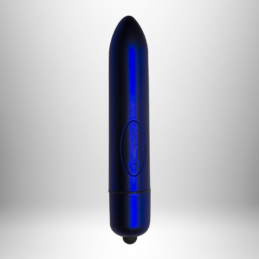 My first ever sex toy was a Rocks Off Bullet Vibrator. It was super cheap and amazing quality. I still use my rocks off bullets to this day. They are easy to navigate with just a single button and they offer precise stimulation. The Rocks Off RO60 is a great example of a decent bullet vibrator that will stand the test of time and have enough power to get you off.
The ABS plastic is firm which is great for applying pressure to where you need it most. The shape has a pointed tip which you can use for even better pin point stimulation. The Rocks Off RO60 has 10 vibrations I do prefer to use mine on the highest continuous setting however you can find what suits you by using the lowest first then work your way up.
Rabbit Vibrator

A home staple! The classic rabbit has changed a lot with modern advances. I picked out the Fun Factory Miss Bi purely because I own this rabbit and it is by far one of the best ones I do own. The shape is great for G spot stimulation, it isn't too lengthy. And the "Rabbit" ears are none existent the Miss Bi has a clitoral arm that is quite wide and very round
ed meaning the ears aren't going to misalign with your clit or poke you in the labia.
I think the Miss Bi is perfect for beginners the vibrations are incredible it is also water proof and rechargeable.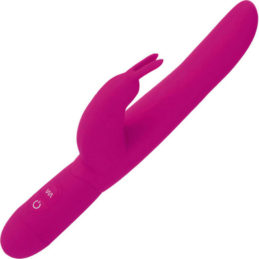 Another option which is more affordable may be California Exotics Posh Bunny. This has a straight shaft which is also thin so perfect for those who don't know whether they like too much girth. It does have the classic "bunny" ears which are made from soft bendable silicone that can be adjusted to your shape.
It also has a good selection of vibrations which I would expect for a rabbit vibrator. The silicone is easy to keep clean and can be sterilized after use.
Wand Massager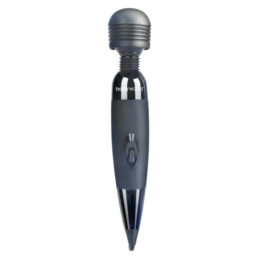 A Massage Wand is a must regardless of your gender. They can be used for all over body massage along with on the outer part of your vulva for those who are vulva owners. For Penis owners I suggest using the wand to stimulate the balls and lower shaft before working your way up to the tip, men can use wands too and it is possible to ejaculate with just this technique.
Most massage wands are pretty pricey but they are very versatile and one I would suggest getting over every other thing I have listed purely because they are not just made for one purpose. The Body Wand is a classic and DearLady have the black one on offer right now so it is well worth checking out.
Pulse / Wave / Suction Stimulators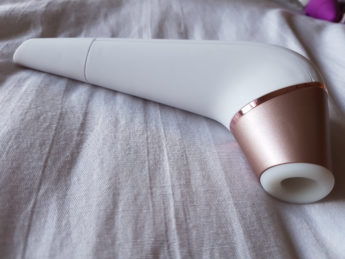 Pressure stimulators are pretty new to the sex toy scene, I have seen them make and appearance and a huge smash this past 2 years. Now you can get more affordable pulse stimulators which are just as good as the luxury versions in my experience. The Satisfyer 1 is most similar to the Pro 2 model and is also very cheap although it does require batteries the price is very affordable.
These sorts of toys work by a piston that forces air through the opening this works very quickly and sends waves of air shooting towards your clitoris. This is received as a sort of "sucking" stimulation and I would really recommend it to those who prefer sucking to licking during cunnilingus.
Butt Plugs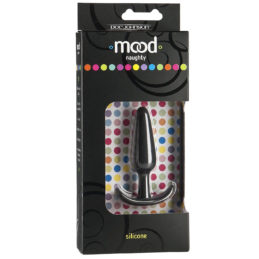 I recommend starting out small, the anus is a very sensitive area and if you would like to eventually use bigger plugs or dildos anally you will need to give your sphincter time to adjust. A small thin tapered tipped butt plug is best used for beginners. The tapered tip aids entry and lets your body adjust to the girth. Always use anal toys that have a flared base! The base on the Mood Naughty Silicone Butt Plug is made to fit between the cheeks for more of a comfortable fit and also enables plug not to get sucked up and lost.
Masturbators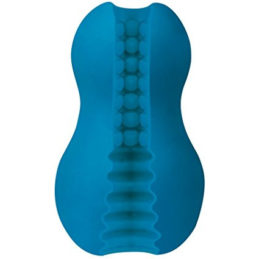 Maturbators/Strokers can come in all shapes and sizes. They usually resemble a vulva, rectum or mouth depending on the recipient's preferred choice. I have picked out a none-anatomical one so it's a recommendation for anyone. The Mood Exciter is a stroker I actually purchase Mr before I started my blog. It has an hourglass shape and has ridges throughout the interior. These ridges help stimulate the penis whilst you use The Mood Exciter. The price is very affordable and the fact it is none anatomical means it can be used whatever your preference.
Bondage
Wrist Restraints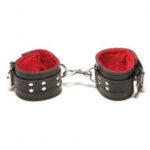 A Bondage basic wrist restraints come in all shapes and sizes from the classic metal cuff to leather buckled cuffs. I recommend the Leather option or Faux Leather for vegans, these are usually lined with a fluffy faux fur and are very comfortable to wear. Although they look the most bondage-esque out of restraints that are available they really are the most comfortable. They can also be used for long periods of time without causing you pain or scaring. The X Play Fur Lined Cuffs are a good example.
Floggers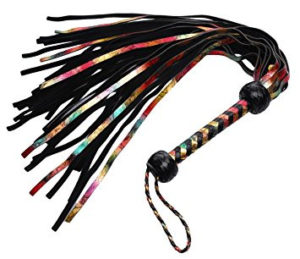 One of my favourite impact items they can be both gentle yet firm. A good flogger has a very sturdy thick handle, lots of tassels and a safety strap! My favourite floggers are made from suede or leather I find the PVC ones a lot gentler and they just don't feel as good on impact. I came across the XR Brands Strict Leather Rainbow flogger which is very affordable and very pretty. I really need this flogger myself! Floggers can be used for impact however they can also be used for sensual play too the tails can be draped and slowly dragged along the skin to create a tickling feeling.
Riding Crop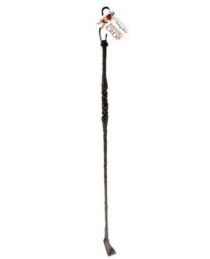 Another more sharp impact item is a riding crop although a bit too kinky for some beginners I had to include one because for me a riding crop was the first impact toy I owned and I still love those sharp stings. The Fetish Fantasy Series Leather Riding Crop is both affordable and good quality. It is also cheap enough that if it isn't to your liking you haven't spent too much money.
Blindfold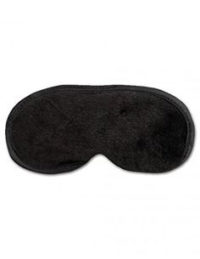 A good blindfold for me has to be very padded and preferably have a fur lining for added comfort and because most cheap masks you can still see through. The Fetish Fantasy Series Fur Lind Mask is quite similar to one of my favourite ones the extra fur will also be very soft on your eyelids.
I think that is it for now. I have tried to include all the things I think are "must haves" for anyone starting out their sex toy collection. These are pretty basic guidelines and of course you can pick specific types of these items as you get to know which suits you.