We have received the following masturbator from Tenga for an honest review, there are two masturbators which have been reviewed in separate articles. We are about to review the Air-Tech TWIST Ripple.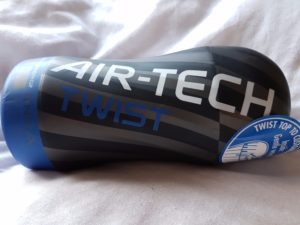 The Air-Tech Twist Ripple is known for it's following blue packaging with it's counterpart being in red which would be the Air-Tech Twist Tickle. The following masturabtors are re-usable and have some unique functions which not other companies are using in masturbators, hence the name "Twist" is used to aim for a different market. As we go through these reviews we will be looking into the uniqueness of the masturbator and to see if they live up to their names and give me that feeling im looking for when using a masturbator.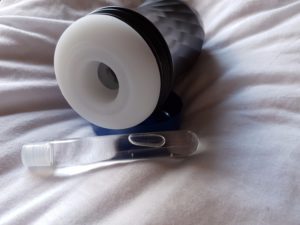 Both masturbators come with their own lube pack and their own style of sleeve. The ripple's sleeve has more than one type of ripple running through the sleeve as it uses various sizes of ripples through out the sleeve giving that sort of blowjob vibe. The twist has more than just one setting as you are able to lock the twist into several positions making it as tight or loose as you desire, this feature gives us the opportunity to take control over the tightness of the sleeve it self which can be more pleasurable and less painful.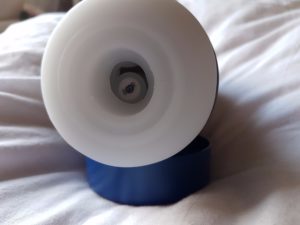 When i opened up the masturbator i thought to my self that i would have to review this with the following lube provided as it's a part of the masturbator it self, when checking out the lube i noticed that it was really sticky and stringy which was kind of a turn off really. This was due to my hands being covered in slime  and having to wash them before using the masturbator which can be a huge turn off when you are in the mood. As you can tell this would apply to both masturbators as the lube is included in both packages, though the lube maybe terrible it doesn't mean that i didn't think it was a bad idea to include the lube into the product itself. In fact it's actually a good idea because people will more likely use a lube which is included due to them feeling that it's less likely to have a chemical reaction to the sleeve and causing any damage to their new masturbator which can be a huge frustration!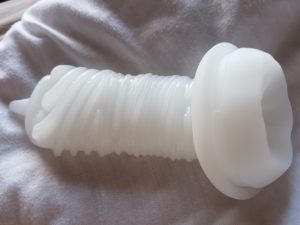 When it comes down to pleasure, this masturbator didn't let me down, the sleeve and the twist was a complete mind blowing combination as the ripples grew tighter on every setting the pleasure intensified giving off a swoop of orgasms. As i proceeded with the session it became slightly painful after so long on a high setting, turning the twist setting down i started to the recover from the pain and brought back the sensation i was looking for. With that in mind having control is a huge bonus for these masturbators as you can control your own comfort when using them, this adds more pleasure to using it and less pain. After the session had finished it was then time to move onto cleaning the sleeve itself, this was not a hard task to do at all as the sleeve can be simply removed from the container and rinsed off and cleaned thoroughly.
If you would like to check out the Air-Tech Twist Tickle review then

CLICK HERE
Overall Rating
Sleeve Texture

Re-Useability

Cleanliness

Comfort

Ease Of Use

Value For Money
Summary
The Air-Tech Twist Ripple was a huge breakthrough when it cam down to the twsit technology which was implemented with the sleeve, this made the masturbator more unique and easy to cope with then other masturbators that i have used in the past!
RRP: £ 34.99
You can find The TENGA Air-Tech Twist Ripple at

LoveHoney.co.uk