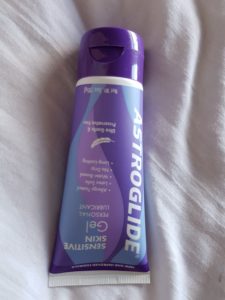 I was given the Astroglide Sensitive Skin Gel Personal Lubricant free of charge in exchange for my honest review for Adultshopit. I have previously reviewed for Adultshopit however I have not had the chance to review an Astroglide lube as of yet. The fact I was given this Lube free of charge is not going to affect the outcome of my review.
Astroglide Sensitive Skin Gel Personal Lubricant is Allergy Tested, Latex safe, Water-based and long lasting. It also has no preservatives and claims to be ultra-gentle. This lube doesn't include Glycerin or Parabens and has no fragrance.
Ingredients
Purified Water
Propylene Glycol
Hydroxyethylcellulose
Caprylyl Glycol
Caprylhydroxamic Acid
Propanediol
Polyquaternium 15
Lactic Acid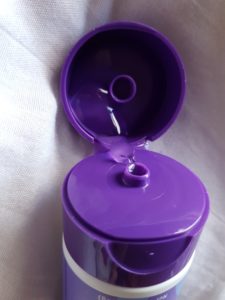 The consistency is great, it is super thick which is great for prolonged sessions and preventing spillages. I personally prefer my lubes on the thicker side. Astroglide Sensitive Gel Personal Lubricant has great staying power and doesn't dry up during use I think this is due to the thick consistency. This lube comes in a purple tube with a flip top lid. This type of packaging is common among lubes I personally prefer pump top lids however not all companies use that type of packaging.
After using it for a while I found that I had a sudden burning sensation. I immediately thought my mind was playing tricks on me no way could I have a reaction to a sensitive lube. As of late my vulva has become somewhat more sensitive and I have an intense burning sensation to a lot of lubes with sensitive lubes being the exclusion I have used paraben and Glycerin free lubes previously and have had no reaction. I did however have a reaction to this particular lube. Which is a bit of a let-down, it had a lot going for it the consistency the fact it was water based and sensitive I had high hopes. However it just didn't work for me.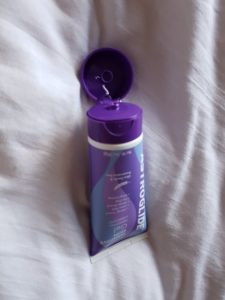 That said I will be keeping it for Mr to use as I think the consistency is great and although I had a reaction to it, it will be fine for a male to use.
This review is also not a review of Adultshopit as a company they are just a retailer of this lube, so please check them out they have alot of other great products available.
Overall Rating
Packaging

Consistancy

Ease Of Use

Value For Money

Sensitive

Overall Experience
Summary
I would recommend the Astroglide Sensitive Skin Gel Personal Lubricant to those who want a good anal lube I think that the consistency would be great for anal use. I also think that it makes a good thick water based lube for those who are less sensitive or males, although it is supposed to be sensitive I did have a reaction so going on my experience I cannot claim that it is actually sensitive.
RRP: £ 9.99
You can find The Astroglide Sensitive Lubricant at

Adultshopit.co.uk