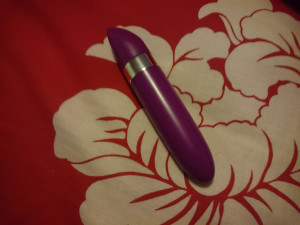 I received the YHC Lipstick vibe free of charge in return for my honest review from Toysryours.co.uk The fact I was given this toy free of charge is not going to affect the outcome of this review. Thank you Toys R Yours for sending me this along with a couple of others to review I look forward to reviewing for you in the future.
The YHC Lipstick Vibe is a bullet style vibrator that is classy and stylish. It is made from ABS plastic and requires a single AAA battery to power it. The vibrations are controlled by a twist cap that you can twist to suit your required speed. I found this difficult and could only manage to get it on the one speed which was high however this suited me as I only ever use bullets on a high setting.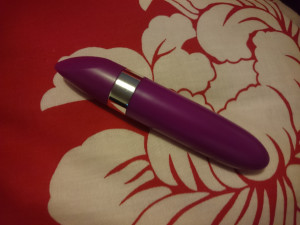 The YHC Lipstick Vibe comes in a purplish pink colour and has a metallic ring around the centre. It also has a slope at the top this enables you to hold the vibe more comfortably. I did flip it around and found the slope actually was great for more pin point stimulation.
When it came to using the YHC Vibe it was an average experience for me. I was able to orgasm twice with this vibrator however I have become accustomed to more powerful rechargeable vibrators. This as a bullet though is great it is good value for money and you get a little more of a stylish bullet for your money. I mean it is in the price range of most bullet style vibrators and it is very nice to look at it certainly doesn't look like your average bullet.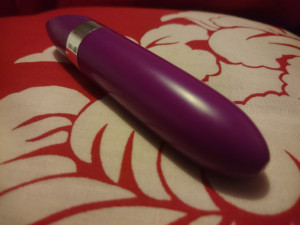 It is very discreet and there aren't any warning signs as to what it is you could easily pass it off as a mascara really which is ideal if you want a little privacy or live in a shared home. For the price the YHC Lipstick Vibe is amazing value and I certainly think it would be perfect for those who have a low income but want to try a clit stim.
RRP: £10.00

You can find the YHC LipStick Vibe at ToysRYours.co.uk