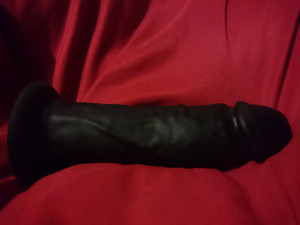 I recieved the Captain dildo in return for my honest review free of charge by the lovely people at Good Vibrations. This is my first ever review for them and I am super excited about it. The fact I received this dildo free of charge is not going to affect the outcome of this review.
I picked out the captain due to the prominent head I thought it looked like a stunning dildo and I couldn't wait to try it out. The Captain has a dual density firmness meaning it has a firm inner core which then has a very soft layer of silicone over the top. This makes the dildo extremely life like.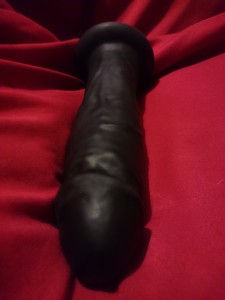 The Captain has a pretty girthy shaft with vein detailing and a very well pronounce head. It is a stunning dildo to look at. The base is rounded however it is not a suction cup. The Captain comes in both regular silicone option and the newer dual density silicone. It is of course made from 100% silicone and comes in four colours, Vanilla, Caramel, Coffee and Black. I received the Black one which is stunning. It is a lovely colour to look at any vey simplistic.
I had an amazing time using the Captain the head was a little wide but not too wide for me it just made a sort of popping sensation when it entered me. The girth of the dildo felt amazing. I really liked the dual density it felt incredibly life like and when I thrust slowly I was able to feel more of the detailing. The soft core meant my vaginal muscles could clamp down on the captain and the dildo would sort of give however I still felt that firm core which meant I still go pleasure without the dildo being too firm. It's like memory foam for your vagina.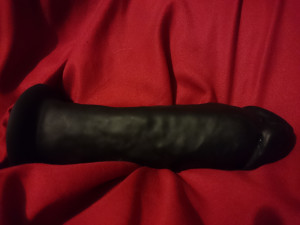 I adore this dildo the Captain and I know it is a dildo I shall use regularly the realism is amazing and I really can't find any faults with it at all. The coronal ridge also provides great stimulation to the g spot which I wasn't expecting from this dildo I got a very pleasant surprise.
Appearance

Length

Girth

Life Like

Orgasm
Summary
I recommend all people looking for a good quality dildo to check out the Captain it is very versatile ultra-realistic and I think that many people will enjoy how realistic it both looks and feels.
RRP: £61.92