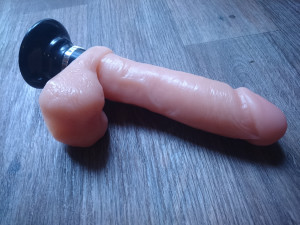 I received the Titan X5 free of charge in return for my honest review by Blush Novelties. The fact I received this toy free of charge is not going to affect the outcome of this review at all.
The Titan X5 is a very large dildo with an added suction cup it is also able to vibrate. Now the material is called an X5 realistic type it is in fact made from TPE now I knew this before I received the product. TPE is porous so I always recommend using a condom over anything TPE or to use an alternative body safe material. Obviously even with condom use this toy may only last a few weeks to a month before it starts harbouring bacteria so you will need to throw it out quicker than you would other toys.
The Titan X5 is a realistic dildo that has a real feel however it isn't as realistic as the blush novelties Dayo or Suko which I reviewed. The Titan X5 has a suction cup base that is removable. It is also water proof. To control the speed of the vibrations and to turn it on you just twist the dial.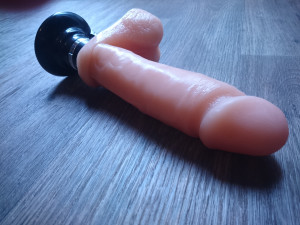 Looks wise this dildo is great I love the tip and it is very realistic looking, it doesn't feel realistic like my other blush novelties dildos i have reviewed the Suko and Dayo .
When it came to using the Titan X5 I placed a condom over it first of all then added some lube. I needed a lot of it the girth of the tip is really hard to insert. Once I manages to get the dildo inside me I felt extremely full. However I could not no matter how much I tried manage to feel the vibrations they were really weak and when I used a bullet on my clit the bullets vibrations where more powerful than the dildos.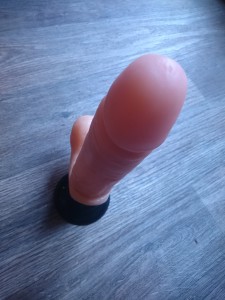 Appearance

Girth

Vibrations

orgasm
Summary
Do i recommend the Titan X5? not really i don't like the material it isn't as realistic feeling as it makes out. The only thing it has got going for it is the Girth and i can't recommend it for that either there are a lot more better dildos that have a huge amount of girth that are also Body safe.
RRP: £N/A