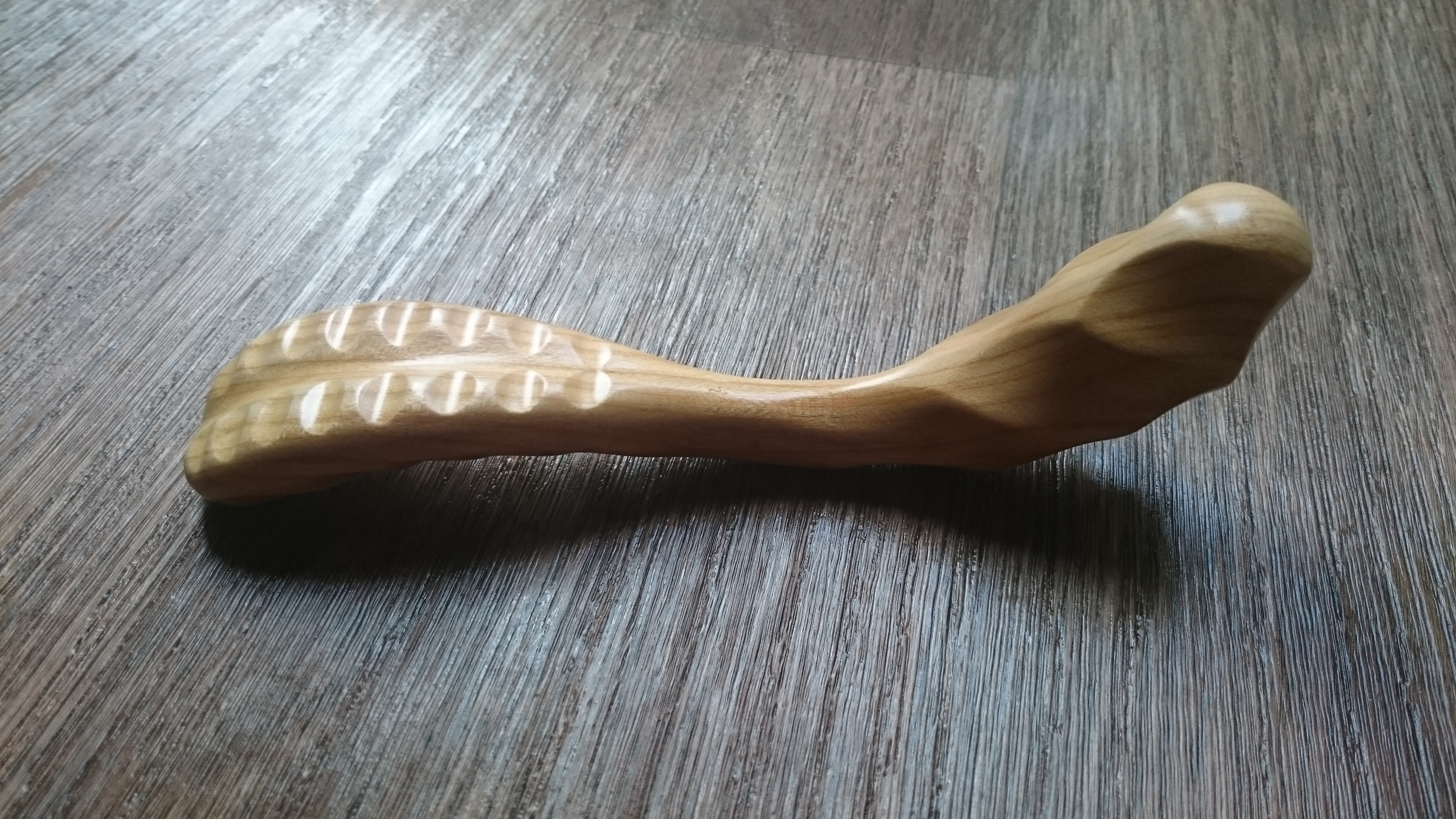 I was given the Sabot De Venus in return for my none bias review. My friend over at Ideedudesir kindly sent it me in return for a review.
The Sabot De Venus is a take on the Orchid. The same curved G Spot stimulator with that amazing texture. But it also has a texture handle each side offering a different texture. The top has circular nooks in two lines up the handle. The underside of the handle has that chevron texture that is on my Pappilon. The Handle can be used to stimulate the clitoris or even as another dildo. In a sense this is a multipurpose dildo and can also be a double ended one.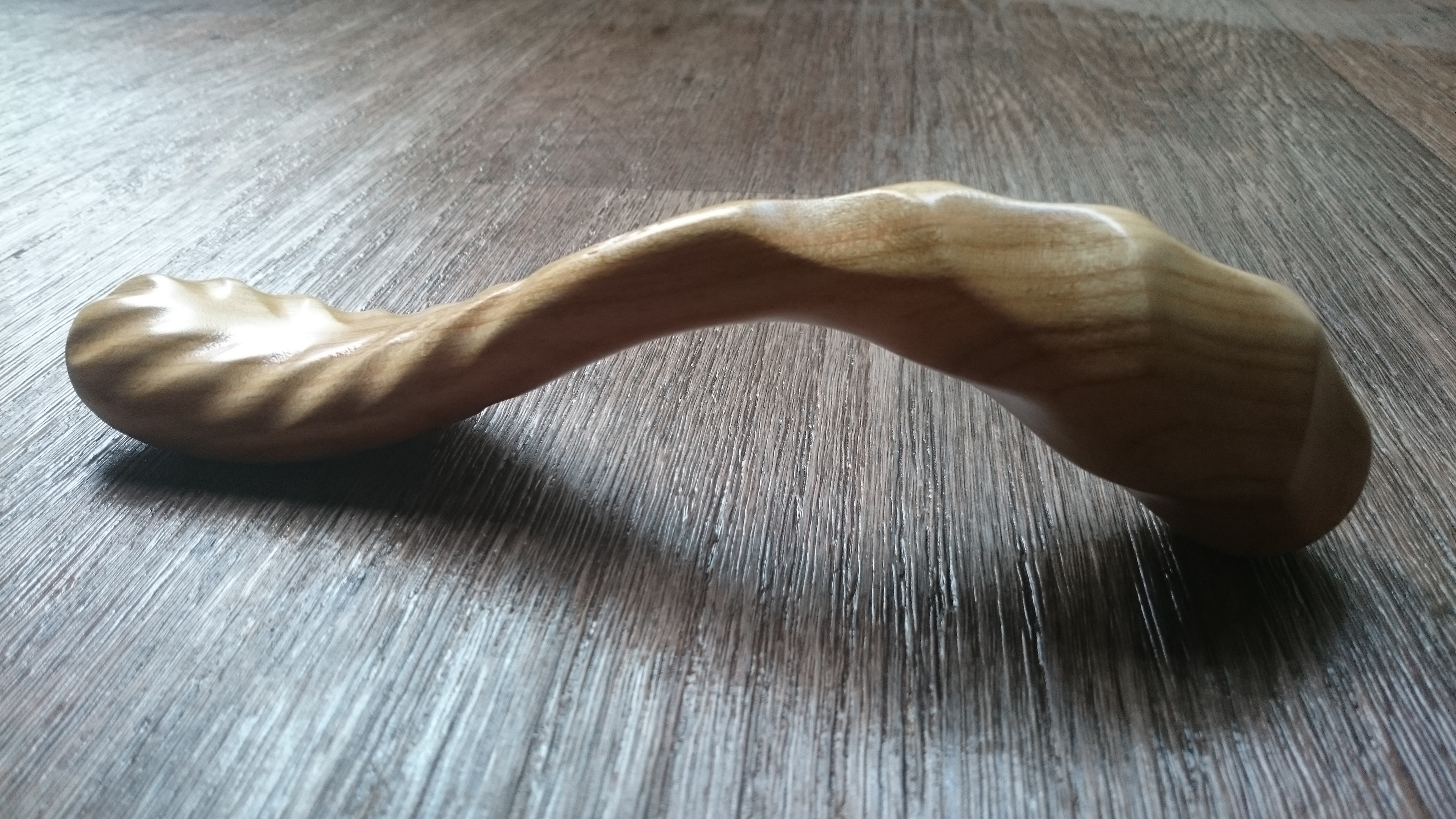 I always use Sliquid Silver with my wooden and glass toys I think it is more moisturising and feels great when in use. So after I coated the Sabot De venus in lube. I began by inserting the g spot end into my vagina. This gave me the same stimulation as the Orchid.The firmness of the wood when pushed against my g spot feels intense. I gave a few thrusts before taking the Sabot De Venus out and then I began using the handle to stimulate my clit. I rubbed the circular texture over my clit it felt great however I flipped it round and boy does my clit love that chevron texture after me quickly rubbing it across my clit I was able to have a clitoral orgasm while I waited for this to subside I then proceeded to insert the Textured handle into my vagina this feels amazing and less filling then the bulbous end and works great as a dildo. I then needed to come so I used the bulbous end again to rub and brush my G Spot until I felt it filling and then I erupted.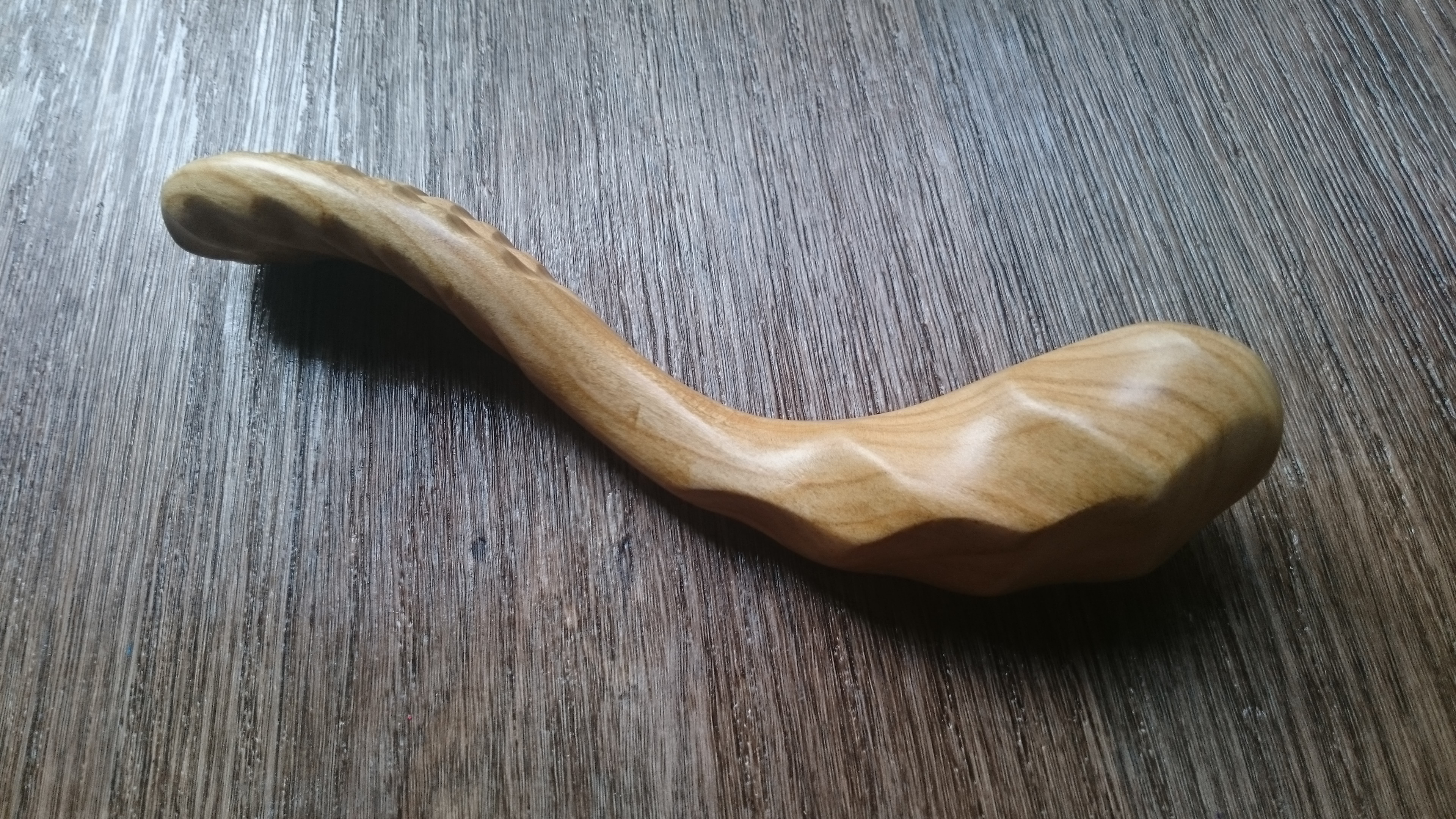 I really like the idea that had been put behind the Sabot De Venus having a double sided dildo with texture is great. This dildo has so many uses and I really think that it has done the orchid proud. As you all know I love the Orchid and the Sabot De venus does not replace that love I have. It almost accompanies it if I want a quick g spot orgasm I choose my Orchid if I want a longer more varied masturbation session I'd pick the Sabot De Venus.
Overall Rating
Appearance

Texture

Stimulation

Orgasm
Summary
I highly recommend the Sabot De venus as always I recommend Ideedudesir for unique hand crafted pieces of art! Because they are! They are not just dildos they are made with love. I also think this would be great for those looking for a double ended wooden dildo or my fellow texture lovers this is a must have!
RRP: £85.83
For £10.56 off your order use code: ZJFR789
You can find the Sabot De Venus at Ideedudesir