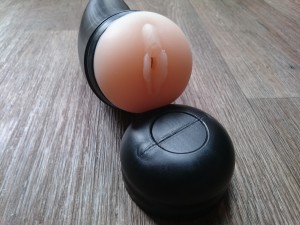 The Black Bean Masturbator was given to us as a review product by Bondara, this also came as with some other Bondara toys in a package and i would like to share my experience with this toy. There are a lot of masturbators out there that give some some good suction, but i have seen recently that more and more masturbators are coming out with suction holes which is actually something that i prefer to the usual twisting lid like the Fleshlights.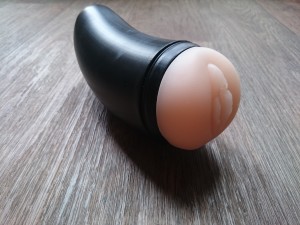 The Black Bean Masturbator  is a product by Bondara which was purely made for suction and to be honest it does a good job of it from the time that i used it, i can not fault the suction on these toys as i like the quick easy access of turning on and off the suction with a single finger and not twisting off a lid. Comparing the suction whole to the Tenga suction range makes it look as if someone has drilled a whole though the end and not put much effort into the design that much which gets some marks down.
With that all said i have to say that when using the actual product the suction was pretty much the same as the Tenga suction range, even though it doesn't look a 100% top proof it still provides the exact same suction as the Tenga range. In the middle of use i could tell that the texture felt a little bland but smooth which was ok, but i was looking for more of a crazy texture considering this is based on a vagina and not something else like an ass which can have some plain texture to it, on the other hand the suction was amazing on this and the only problem that i really noticed was the noise it makes when its in use. This noise is pretty much in every suction masturbator and i mean it's loud and off putting when your really in the mood for a good deep penetration.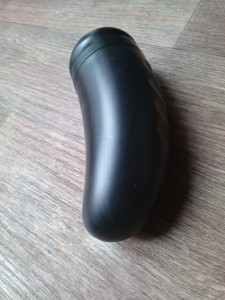 Considering that we've gone through a lot of disappointment from this product doesn't mean it's all that bad considering the price is £14.99 and it's a non-disposable suction toy kind of makes sense on why you should buy it. Sometimes when a product has a lot of bad points made across to it doesn't mean that the effort is not put into it, it's still a product and i believe this is still worth buying considering that it's a measly £14.99 and if you want one to try for your self then there is a link below to order.
Overall Rating
Texture

Suction

Appearance
Summary
Even though this product comes with some suction features, it still doesn't provide that feeling you're looking for. I hope in the future they decide to create a better texture for these masturbators.
RRP: £14.99
You can find the Black bean  at Bondara.co.uk