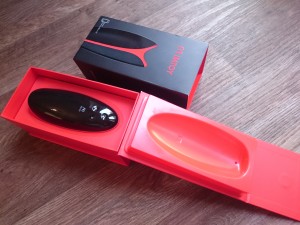 Considering the Pui from IMToy hasn't been making it's best appearance into the vibrating masturbator scene, it looks as if there's bad reviews left right and center on the web for this thing. The only review on the website basically tell's us what the product is more than what it can do, its more of the product description than a review. Even though this has gotten so many reviews doesn't mean that i'm going to make a different opinion on this, because it is just straight up terrible considering that the price is about £150 or $225.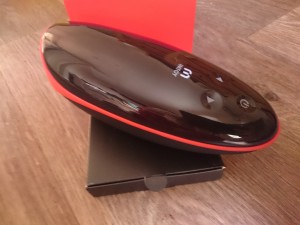 So what is actually the problem with this masturbator? Well its not really a masturbator when you start to use it, its kind of hard to tellwhat exactly the product is. To me it seems exactly like the kegal exerciser (Candy) but for your bell end, as there isn't much of a sleeve feeling when you can get yourself right in and enjoy the thrusts. It's more like putting your cock in a tree and having some sort of squirrel nibble on it, that was a bad example but that's the best way i can describe it.
The Pui comes with a bit of a battery issue which has been noted in all the reviews, where as you charge the Pui and then leave it turned off and the next time you come to use it again it's out of battery. This is shocking for a sex toy that is on the market for that sort of price which gives you a cheaply made battery, this is the first thing you'd expect is a amazing battery life in a sex toy of this price range.
Considering we've gone over the worst of the worst, lets move onto what the product feels like when in use. To start with the vibrations aren't that bad, but they could do with some pulse modes to create more of a variety for the user. Also i believe that the sleeve of the masturbator is a bit strange, with no texture and extreme tightness at the tip of the masturbator it's hard to use to thrust into.  When i used this, the best thing i did was to put my self in and let it work it's magic. Even though it could get me hard it couldn't do much else, this is why i believe it's more of a kegal exerciser for your bell end than an actual masturbator.
Pui also comes with its own app which gives you the chance to use the product with porn, they give you two options where you can rather upload a video to your phone and use that or you can buy a video on their store with tokens or points. These points can be paid for, currently they don't have a large selection of porn as they only give you a one selection of censored asian porn. I'm not much of a fan of watching pixels flying across the screen as it looks like im watching a crime scene on TV where peoples faces are being blurred out.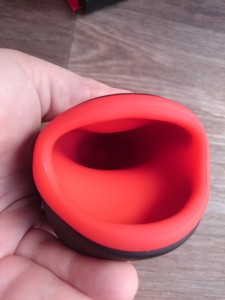 When it comes to the point where you ask your self "Should i buy this?" i believe that you shouldn't due to the price tag you pay for and the pleasure you get out of it. With the technical side of it all i believe that product sounds great when you think about it, but it doesn't really deliver what it's supposed to. The product is all about giving the TALK THE TALK and not giving us the WALK THE WALK, as it doesn't give us the promises that IMToy has made with this product.
Overall Rating
Vibrations

Pleasure

Battery Life

Pui App
Summary
The Pui comes with some good technical features which seem good, but they haven't provided the full extent of these features.
RRP: £146.80
You can find The IMToy Candy at IMToy.Us