I received the Divine Interventions Grim Reaper Dildo in return for my honest review from Divine Interventions. They sell a lot of controversial sex toys mainly dildos and are the very makers of the Baby Jesus Butt Plug! They agreed to send me the Grim Reaper in return for my honest review.
The Grim Reaper dildo is something from another world literally. This dildo is semi realistic you may be wondering why I say this. Well it has a set of balls! Behind the figures is a nice pare of balls which help you thrust during masturbation and also make the dildo anal safe due to the flared base.
The front of the dildo features a cloaked sort of design with Death's head being at the tip this includes eye sockets teeth and even a nose hole. This is capped by a hood recreating a foreskin like covering. If you then turn the dildo sideways you can see a scythe with the blade running behind the back of the dildo. This is also accompanied by some creases in the cloak detailing which adds even more texture to this dildo.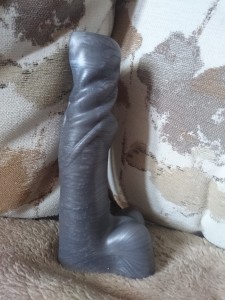 The Divine Interventions Grim Reaper Dildo is actually one of the most detailed intricate pieces I have. There is just something I like about staring death in the face. This dildo is far from grim though the texture and girth adds to make a great masturbation session.
The texture on the head feels incredible when brushed against my g spot. I can insert Death all the way into my depths but I proffer to make shallow thrusts to feel the texture at the opening of my vagina. The balls made a sturdy handle whilst thrusting and enabled me to control each movement with ease. I found the whole experience a sort of out of the body experience. Having fucked myself half to death I enjoyed the company of the man himself. I had a close call but I "came" back from death. Few!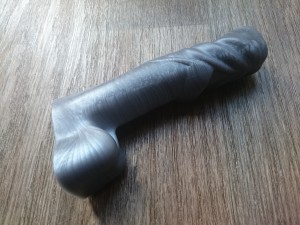 To be quite frank I think theDivine Interventions Grim Reaper Dildo  would make a great Halloween gift. I am tempted to buy it my nan for her birthday because let's face it she's getting old and she's one of these YOLO types that are like fuck death I'm alive and kicking so I can also see the comedy side of this dildo.
overall rating
appearance

texture

length
Summary
I would say This Dildo Is to die for and I recommend it to those who want a gothic looking dildo. Those that worship death. Those that want texture and length. And those that are looking for a semi realistic fun dildo.
RRP: £39.14