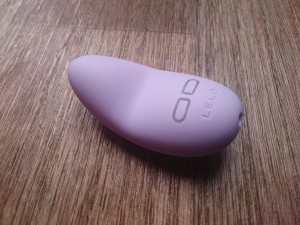 I received an advanced sample of the Lily 2 from Lelo in return for a blog post and a review the fact I got this free of charge is not going to affect my outcome of this review. Lelo are a great company that are the makers of the one and only Siri 2 I always rave about they make amazing quality luxury sex toys You should check them out!
This is the first time I have come across a scented vibrator before. I am sure it is somewhat a novelty thing but I really don't mind my vibrators smelling of nothing it is strange for a vibe to smell I mean a good quality plastic or silicone vibe won't smell of anything which gives me the confidence to know that it is made from the material stated. Although I get the novelty of choosing a scent like a car air freshener or a spray but am I going to be bothered about how my vibrator smells when I am close or orgasm? I think not.
I received the Lavender and Manuka scent. I really was hoping I would like it but I don't any it isn't going to make things more sensual for me the chocolate and Bordeaux maybe but lavender? Its just not going to work for me which is a shame. To smell the scent you have to place the lily 2 under your nose which means getting real close to the vibe. This means it isn't a strong smell and you might struggle to smell it if you have a weak sense of smell.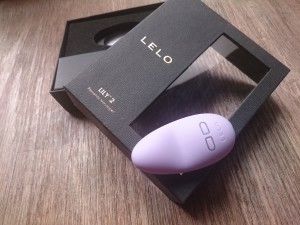 Lelo have infused the scent into the plastic during the creating of the shell of the Lily 2 this is then coated in a soft touch plastic so the scent is underneath the toy in effect. The lavender for me doesn't smell nice at all. I dislike lavender anyway and it tends to make me sleepy not aroused. I have wondered how the hell I am going to smell the vibrator when I am lying down masturbation and my nose is at one end of the bed and my vagina is at the other. It is at least an arm's length away from me. The smell isn't strong at all so the fact I am supposed to smell it whilst using it is ridiculous.
I haven't tried the Lily or Nea which the Lily 2 was based off I am kind of sad I haven't as I don't have anything to go on like vibration and appearance upgrades or anything like that. The lily 2 is smaller than the siri2 and more flat with a curved body designed to encase your clitoris. It is light weight and easy to hold during use.
Having used the Lily 2 on multiple occasions I think it is a great powerful little clit vibe. My clit likes to nestle in to the groove of the toy it kind of envelopes it in a hug. I can orgasm pretty quickly using the Lily2 and it is small enough to pop in a pocket or bag to take with you on your travels. The Lily 2 is waterproof which I always am thankful for when washing my toys its hard when you have one that isn't and you have to try to evade getting the water near it. The Lily 2 is very easy to handle during use and isn't heavy at all. It is a lot thinner and lighter than the Siri 2 it's kind of like someone's chopped the siri2 in half and flattened it with a slight curve to make the shape.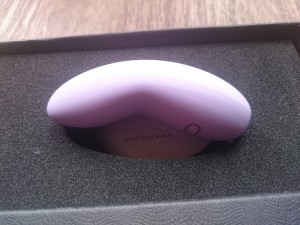 I am still a little gutted I didn't have the original lily as I would've liked to compare the two however I have gained another little vibrator that is reliable and I know I will orgasm every time I use the lily 2. The buttons are quite firm to press I expect this will reduce as I get more wear out of the Lily 2 but it also means I won't accidently press the buttons during use.
Overall Rating
Appearance

Vibrations

Scent

Orgasm
Summary
Overall I think the Lily 2 is a great vibrator and for the price you are getting a good quality well-made reliable vibrator that has a decent range of speeds and is waterproof. The lily 2 is also rechargeable. Regardless of the scent The Lily 2 is a wonderful vibrator.
I recommend those who are looking for an affordable luxury clitoral vibrator with a range of speeds
RRP: £99.00
You can find The Lily 2 at Lelo.com