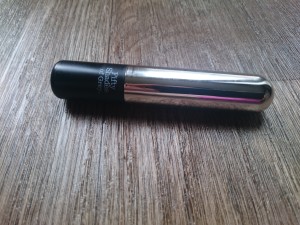 I received the Rechargeable fifty shades of grey Pure Pleasure USB vibrating bullet free when I brought my 10 pound wand attachment. Really I got it free which is think is great and lovehoney always have amazing deals like this I have also reviewed a free vibe with a different order be sure to add this to your cart before you check out though so you can claim the offer. It will be added to your cart for free and you will receive it with your order free of charge.
The Pure Pleasure Bullet is rechargeable and comes with a charge wire that connects to any USB slot to charge it up. It has 7 settings 3 speeds low, med, high and 4 pulse patterns. It is fully waterproof and looks stunning. Compared to the "We Aim Not To Please" Bullet in the fifty shades range this bullet is a huge improvement! The low speed of the "we aim NOT to please" bullet is boring so much it didn't even tickle my clitoris. This bullet however has an amazing amount of vibration. Pure Pleasure also very quiet which I didn't expect from this bullet.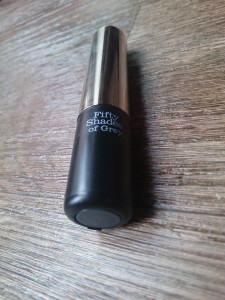 The buttons on this vibe are easy to navigate. Turning it on the low level is even quite powerful and the fact it has more levels of vibration is amazing. I orgasmed quite quickly using this bullet and continued to hold it on my clit turning it up to full power until I felt myself need to orgasm again and again and again yes. I had four continuous orgasms using this vibe I did not want to stop using it. I only stopped when I was too exhausted to go on.
The Pure pleasure Bullet is a huge improvement on the cheaper version in the fifty shades line and I am glad I got it! I was sceptical at first as I was so disappointed with the other bullet which I paid full price for I just assumed this one would be as lame. But oh was I wrong and I really have begun to like this bullet for a rechargeable vibe it's pretty efficient at giving orgasms and I really have nothing bad to say about it.
Overall Rating
Appearance

Vibrations

Orgasm
Summary
A great little bullet that is rechargeable and also waterproof I recommend adding this to your collection it is one of the fifty shades range that is actually worth getting.
RRP: £34.99
You can find The Pure Pleasure Bullet at BelleDeSoir.com