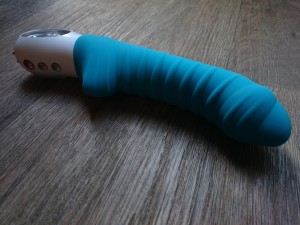 I was given the Tiger G5 by fun factory after I received an email from them letting me know they are releasing a new line of vibes and asked if I would like to be sent one. Of course I did! The fact I received the tiger G5 free of charge is not going to affect what I say in this review at all.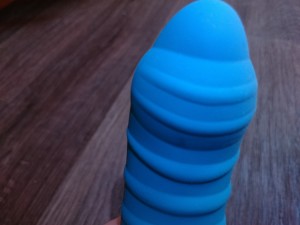 I inserted the Tiger G 5 into my pussy and my pussy immediately clenched around the shaft hugging it with gratitude. The first vibe setting was enough to start with as I thrust quite quickly my excitement arose I then knocked it up to the second vibration setting then slowed my thrusts then decided to go full whack with the vibes and put it on high my thrusts slowed to an almost stand still and I slowly pushed and pulled the G5 into my vag feeling every bit of texture my pussy ached for more the vibrations tingling my nerve endings at the entrance as I got so close to puling it all out I pushed slowly in again. Enjoying the pleasure I was almost overwhelmed. I cycled through pulsations the gradual one made my clit waken up bringing me to the top then back down again. I looped my finger so that it was through the handle and pressed firmly towards me so that the clit stim rested on my clit the soft silicone shaft bending to accommodate my vag. I held this position and switched back to the highest setting feeling I was so close revelling in the pleasure I was getting and then…. Bliss pure bliss as I orgasmed so hard it made my head spin.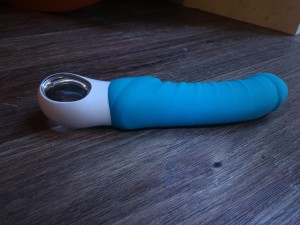 The Tiger G5 really is like a dildo with a vibrator attached to it, it's what all good vibrators should be like. The flexibility of the shaft means you can experiment with all kinds of positions and the shaft will reach all of the right spots you need it to send you crazy.
Overall Rating
Appearance

Texture

Vibrations

Orgasm
Summary
The Tiger G5 offers girth, texture, flexibility and immense vibrations this is incredible and you really have to see it to believe the beauty of this vibe.
RRP: £65
You can find the Tiger G5 at FunFactory.com