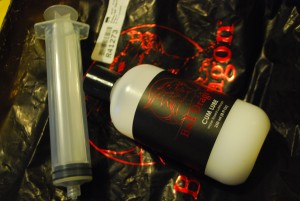 Bad Dragon is famous for their Cum Lube which can be used with their cum tube option when choosing Cum Tube compatible toy you receive a bottle of cum lube in your order along with a syringe which is hygienically packed in a non-opened surgical like packaging like the ones you see in hospitals minus the sharp needle of course the end of the Cum Tube fit perfectly on the syringe and you then use the syringe to push the Cum Lube trough the Cum Tube though your dildo thus ending in your toy being able to cum.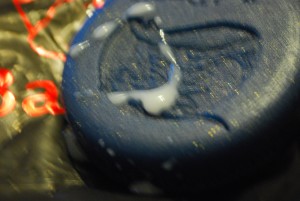 Bad Dragon Cum Lube is made to look and feel like real cum. The Cum Lube is a white- clear in colour and doesn't have any smell it reminds me of the PVA glue I used to use in primary school. Taking the cap off to fill the syringe I found the Bad Dragon Cum Lube strings out and is very messy the stringiness was super stringy much like a cheese string, or mozzarella cheese, it's that stringy. And loads of fun to play with. Cum Lube stains so be careful not to ruin your favourite sheets. I loved the look and feel of cum lube it is very realistic looking the consistency of the Cum Lube is exactly like cum. I used it with my Hanns as it has a Cum Tube I really liked the feel of it spurting into me it felt like it should a wet sticky mess was between my legs and I loved that feeling. I had never seen anything like this before and I was mesmerised by it so much so after masturbation I rubbed it from my vag and started rubbing my clit covering it in fake Cum this experience was super arousing for me. I had also never used a toy that could cum before my Hanns and I can say Bad Dragon has done a great job at making it as realistic as they can.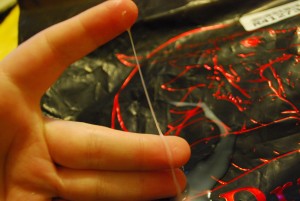 Cum Lube is great stuff I love just dipping my hands in it and feeling the smooth texture it so much fun. It is truly wonderful stuff. I am really astonished by how Bad Dragon have managed to make a lube exactly like cum! Well done Bad Dragon for inventing this stuff it's made my faith in toys reach new limits I love that my dildo is able to cum! Cum Lube is safe to use with silicone toys which is great because it will not damage your favourite dildos.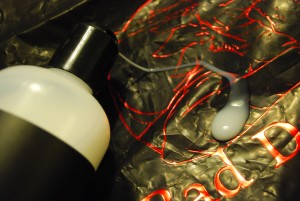 Overall Rating
Likeness

Consistancy

Long Lasting

Easy To Clean

No Residue
Summary
Why are you still reading this… Go and get yourself a Bad Dragon dildo with a Cum Tube and some Cum Lube and have the most fun you'll ever have while masturbating!
RRP: £2.50
You can find this Spunk Lube at Bad-Dragon.com