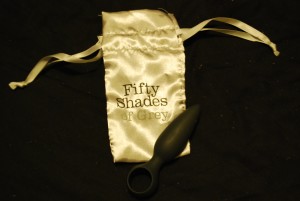 After my first experience with but plugs I was terrified to try anal play I got a beginners plug from Ann summers and it was huge and certainly not for beginners at all. So when I saw how small this plug was I had to try and brave anal play and get Something Forbidden.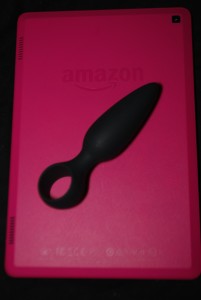 Something Forbidden is very simple it has a pull ring to make sure you can pull it out easily and also if you're afraid it might disappear you can put your finger though the ring and hold it for extra reassurance. The silicone is a sleek and sexy shade of black with the Fifty Shades of grey brand logo engraved into the silicone near the base of the plug. I think this design is simple yet effective. The size pf this plug like I earlier stated is small the length being the size of a wedding ring finger with the width being the width of two of my fingers. This is great for those who have tried anal fingering but want to venture to something a little more advanced.
I found this plug was easy to insert and very comfortable to wear. Mr hooked his finger through the loop and wiggled it in a circular motion this moved the plug and gave me great sensations. I found this plug was a great starter to foreplay and was easily worn during sex for enhanced stimulation. The smallness meant it didn't overpower the sensations I was getting through my vag it just added a little depth to my orgasms.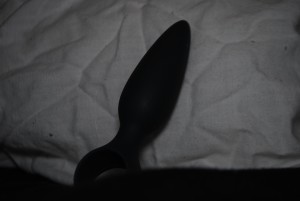 The perfect butt plug did however manage to have a fault the engraved branding words did collect a lot of lube and gunk even after i thoroughly cleaned the plug residue was still left in the tiny crevices of the letters which is almost near impossible to get out. The smoothness of the silicone makes up for this and it really is very silky smooth.
Overall Rating
Appearance

Shape

Base

Orgasm
Summary
I would really recommend this for beginners as it is a lot smaller than most beginner plugs and it can be used whist incorporating sex and foreplay it really is a basic must have to start you on a journey to anal play.
RRP: £14.99
You can find this Butt Plug at Belledesoir.com