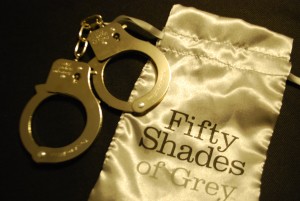 I wanted these as soon as I saw them they are so sleek an also very simple looking yet they still have the fifty shades vibe about them with the engraved You Are Mine quotation from the book.
These cuffs are both suitable for female restraint and male restraint however if your male has quite large wrists they might not fit around them. Mr has very slender elegant hands and slim wrists so these are able to fit perfectly around his wrist.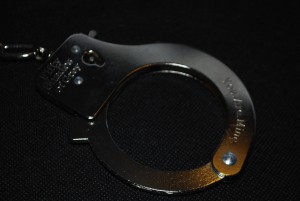 The You Are Mine cuffs come with a set of keys to unlock them however they also come with safety catches to manually release them if you need a quick release. The engraved letters are very seductive on the metal they stand out yet don't look tacky I really do adore these cuffs.
When being restrained by the cuffs they feel comfortable and don't irritate the delicate skin on my wrists. These cuffs do the job they are very basic yet still classy they suit both genders. The encrypted message also acts as a reminder to the sub that they are the dom's. I can relate to the message and like to often remind Mr that he is all mine. Mr and I take turns when it comes to bondage as we both like to be dominated yet also like to be the dominant one sometimes. I like to be retrained using "you are mine" cuffs whist receiving a spanking it really does kick the excitement up to the next level.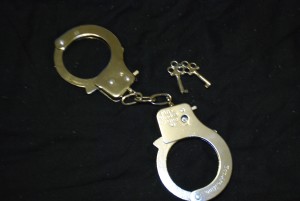 These cuffs are great for both beginners and more experienced couples as they are very basic and comfortable to wear without being scary black leather which might steer beginners away from bondage. The metal is quite weighty so take care when using them.
Overall Rating
Appearance

Material

Sturdiness

Comfort
Summary
I do not have a bad thing to say about these cuffs they are quite cheap and very effective and really great for anyone who is into bondage be it light or heavy they can really be adjusted to the situation a very basic essential for your restraint draw.
RRP: £13.99
You can find the You Arwe Mine Metal Handcuffs at Belledesoir.com