The Missing Link – Frisky Beast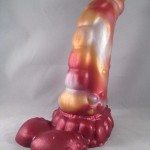 I am yet to try a frisky beast dildo and the texture on the missing link is just so incredible I really think that a texture lover like me could have a special relationship with this dildo.
Pedro – Primal Hardware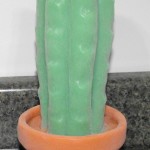 Primal Hardware are a great company much like other fantasy dildo stores I often browse the page looking at the fantasy toys although they mainly have a lot of wearables Pedro the cactus caught my eye because of the amazing fact it is a cactus dildo and the girth I would like to challenge myself with.
Primal Hardware made my wish come true and sent me Pedro to review here is my review…
http://kinkykittenkim.com/2015/06/29/pedro-the-cactus/
Go Go Rabbit – NS Novelties
This vibe is so damn cut although it looks like a cute female rabbit im sure it packs a lot of punch and as much as I am a lover of unusual sex toys I would love to try this one out.
Totoro – Odeco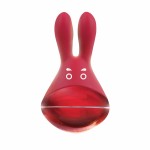 Angry bunny the face is just so … um.. well… unique therefore it is yet another unusual toy I would like to test myself with.
I have received this vibe from sextoys.co.uk to review check out my review here… http://kinkykittenkim.com/2015/05/31/odeco-totoro/
Elephant Trunk – Exotic Erotic's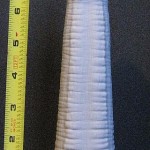 I do not own any dildos that resemble an elephant so I am curious as to what this dildo is like the girth looks amazing and has so much texture I don't own any EE toys being a fan of fantasy toys though this is on my wish list.
I was given the Elephant Trunk to review for Exotic Erotics here's my review: http://kinkykittenkim.com/2015/07/16/elephant-trunk/
Ina Wave – Lelo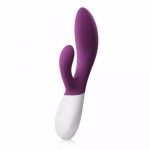 The fact this rabbit vibe moves in a come hither motion is enough to make my knees week I think this is the ultimate vibe I love rabbit vibes yet also crave g spot stimulation this for me would be an all in one vibe.
I was was given the Ina Wave to review for Belledesoir.com here's my review… http://kinkykittenkim.com/2015/06/22/lelo-ina-wave/
Luna Smart Bead – Lelo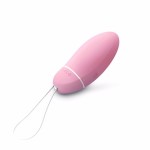 I am yet to find the right kegal aid for me having only tried a few that have disappointed me the hope of having a personal kegal exercise trainer is a dream for me.
I won the Luna Smart Bead in the ETO Blog Spot grand prise giveaway here's my review: http://kinkykittenkim.com/2015/07/12/lelo-luna-smart-bead/
The Womanizer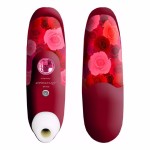 I haven't tried any oral sex toys yet and the womanizer just sounds amazing yes the toy looks like an in ear thermometer for children however the fact it sucks your clit to me seems truly amazing.
I have been given the Womanizer by GoodVibesToys my review : http://kinkykittenkim.com/2016/03/15/womanizer/
B3 Onyé Kenya Vibrator (Zebra) – Big Teaze Toys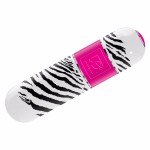 Okay I have an obsession with zebra print and this vibe would match my bedroom décor aswell as my dining plates and placemats not to mention my various zebra print clothing!! It just looks amazing not an expensive vibe but one I would like none the less.
I received the B3 Onye Kenya from Big Tease toys… http://kinkykittenkim.com/2015/08/05/onye-b3-kenya-zebra/
Yuki – Iorha (Tenga)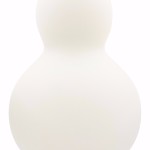 The idea of this squishy snowman shaped clit stim just makes me want to squeeze it I haven't yet tried any off the iroha range but I have heard they are to die for.
I was given the Iroha Yuki by Karvaka Sex Toys in return for my honest review here's my review: http://kinkykittenkim.com/2015/07/14/yuki/
Rosa Rouge – L'amourose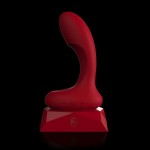 I have seen reviews on the Lamourose Rosa Rouge and they have mostly been positive but I would like to experience this vibe for myself to see if my g spot likes it as it didn't like the comet wand which everyone else loved. also this is a heat censored vibe which I haven't yet tried a vibe that warms up its a water bottle for your vag!
Jopen – Lust L7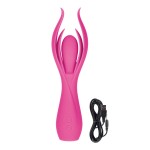 I saw this vibe at the ETO Show this year, it caught my eye the unusual shape and long petals I thinm would ve great to experiment with I think my vulva could have a lot of fun with this vibe.
Lelo – Iris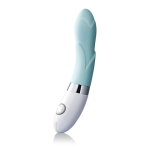 Another flower shaped vibe apart from this one has dual motors and the petal detail is fixated to the shaft to form texture. Plus I am yet to try a Lelo product that I don't love !
Fleshlight Freaks – Cyborg Couple Set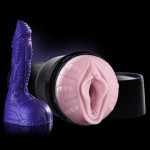 Fleshlight were the first company to start me into the fantasy zone of sex toys and we both adored both Dracula and Alien couple sets, the Cyborg is defiantly our next choice in the freaks section!
We where given the Fleshlight Couples Cyborg Set from Fleshlight… http://kinkykittenkim.com/2015/09/17/fleshlight-freaks-cyborg/
Pearl & Onyx Couple – Kiiroo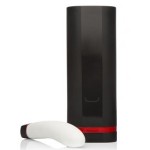 When we first saw Kiiroo introduce this new technology I was intrigued to see how it work, after coming from ETO 2015 I got to see the product in action and me and my partner are dying to get one of these couple sets!
Bridal Pleasure Set – Lelo

I hope to be getting married next July so i would really like the Lelo bridal Pleasure set to use on our wedding night. Want an amazing wedding gift this would be it is beautiful and elegant

.
Lelo have arranged to send me the Bridal Set prior to my wedding for us to review on our honeymoon.
If you would be so kind as to want to gift me something you can do so through My Amazon wishlist…
Lelo sent me the Lelo Bridal Pleasure Set in time for my honeymoon here's my review… http://kinkykittenkim.com/2016/08/22/lelo-bridal-pleasure-set/